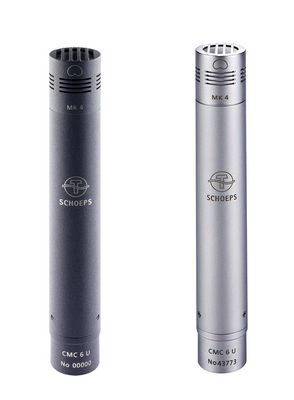 For the CMIT series blue color is standard, an anthacite-gray and other custom colors can be ordered as well.
The NEXTEL® coating (http://www.nextel-coating.com/) is characterized by an inconspicuous, matte surface that hardly reflects any light. This is especially interesting for film and video applications where the microphone should remain as unobtrusive as possible. The surface is particularly scratch-resistant and abrasion-resistant. As a result, microphones from the Colette and CCM series look good even after frequent use. SCHOEPS was the first company to use this coating in the microphone sector in the mid-1970s, before other manufacturers adapted this method in the following decades.
Since 2008, the lettering, logos and symbols on all SCHOEPS microphones and amplifiers have been laser engraved. As a result, it is now possible to apply individual customer engravings, including graphics, to the microphones for an additional charge.